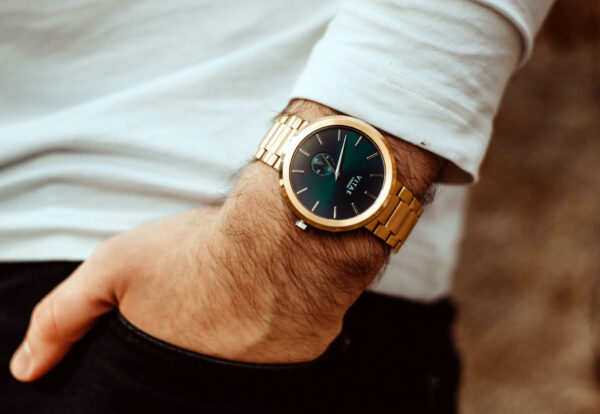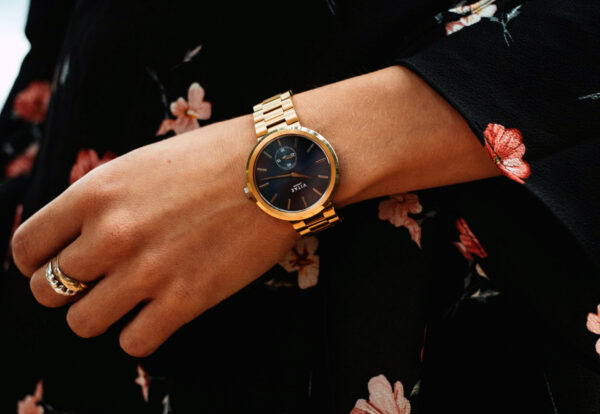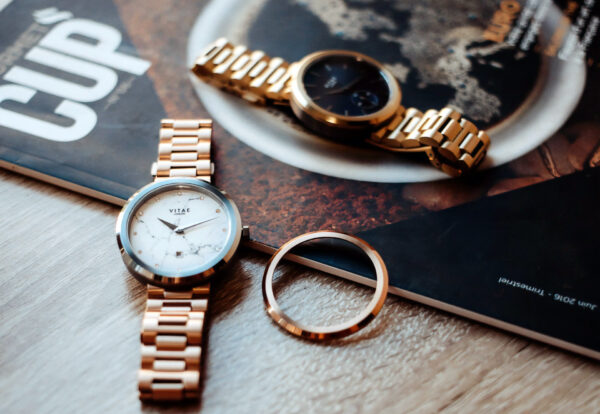 Unique Watch
Pairing minimalist design with stylish modernity, Vitae London's classic range of watches are subtle yet sophisticated time-pieces suited to everyone. The Elmington range can be bought with interchangeable straps and bezel (rim) – in a choice of silver, rose gold, and gold. This means you can create three different watches, to suit whatever you are wearing, from just one watch face. The 44mm faces tend to be the ideal size for men and a great size for women who prefer much larger faces.
Specifications
44mm Stainless Steel Case Black Sunray Dial Stainless Steel Strap Quartz Movement Water Resistant 5 ATM Scratch Resistant Sapphire Glass Interchangeable functionality
Item specifics
Region of Manufacture: UK
Auction History
Auction has finished
Auction failed because item did not make it to reserve price
Highest bidder was: Alex Ali
Date
Bid
User
Auto
September 23, 2022 2:37 pm

$

410.00
Alex Ali
September 23, 2022 2:37 pm

$

350.00
Alex Ali
August 22, 2022 12:00 am
Auction started
Vendor Information
Store Name:

Pro Auction Inc.

Vendor:

Pro Auction Inc.
Address:

5.00 rating from 1 review
Unique Watch
Item condition: New
Pellentesque habitant morbi tristique senectus et netus et malesuada fames ac turpis egestas. Vestibulum tortor quam, feugiat vitae, ultricies eget, tempor sit amet, ante. Donec eu libero sit amet quam egestas semper. Aenean ultricies mi vitae est. Mauris placerat eleifend leo.
Reserve price has not been met
Auction item did not make it to reserve price